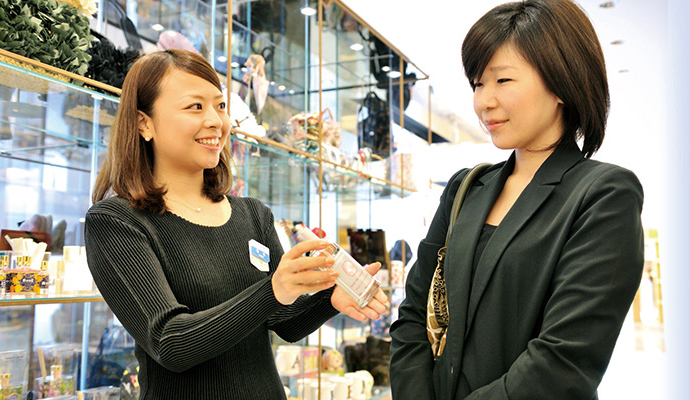 With the slogan of "Customer First," our staff welcomes customers with an extensive assortment of attractive merchandise.
Operation of retail stores in domestic terminal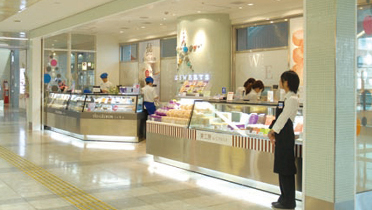 Our retail stores deal mainly with food and sundries. Our assortment of merchandise at Haneda Airport will satisfy all kinds of customers, whether they travel for business or pleasure, and it consists of carefully selected hot items.
Operation of retail stores in international terminal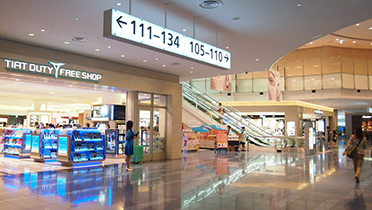 We operate duty-free shops (including commissioned operation). With a wide array of high brand products from overseas, our stores offer upscale services that more than satisfy customers.
Wholesale of duty-free goods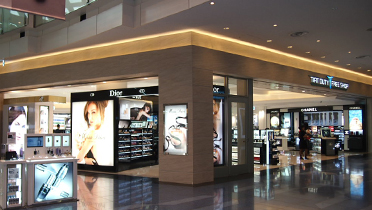 We provide airports across Japan with high-quality products, based on our broad network of suppliers and stable supply capacity.