Our business consists of three segments: Facilities Management, Merchandise Sales, and Food and Beverage.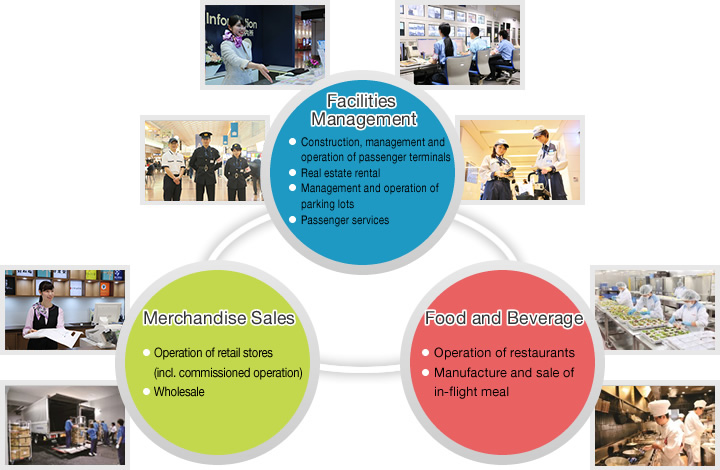 We assist customers in travelling safely and comfortably through facilities management operations, mainly at Haneda Airport, and meet the diversifying needs of customers through merchandise sales and food and beverage operations. Our goal is to offer customers pleasant experience in the terminals at an air gateway to Tokyo.
Building on expertise gained at Haneda Airport, we provide the same high-quality services at other airports in Japan and abroad.