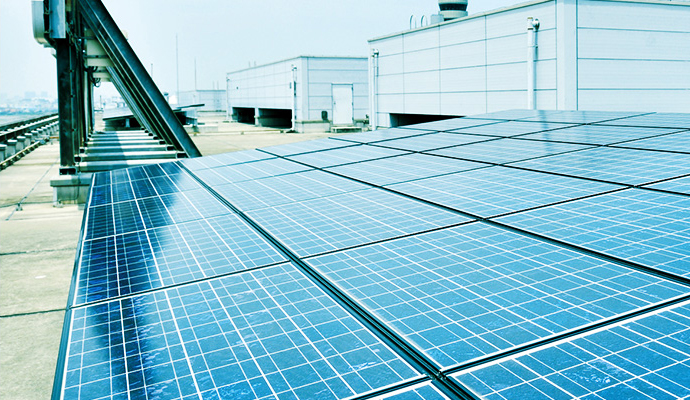 With the primary goal of combatting global warming, we have been committed to implementing energy conservation measures and effectively using natural energy.
Our 24/7 management and operation of passenger terminals require us to act against global warming by taking both operational and infrastructural approaches and to seriously think what each of us can do as a member of the JAT Group. The JAT Group will continue to strive to provide facilities and services comfortable and convenient to customers, while making the best endeavor to conserve the environment as part of its corporate social responsibility.
Activities Focusing on Energy Conservation Measures
To adapt our efforts to the needs of the time, we install inverter air conditioners, replace traditional lighting with LED lamps, and set up charging stations for electric vehicles.
Use of Natural Energy
We are active in deploying solar power systems, buying green electricity and reducing carbon dioxide emissions.